When I started working in the online industry, my first job was that of a link builder. Back in 2010 that was an easy game to play, but now, SEO link building is one of the most challenging endeavors. By learning to do link building "the right way", you can boost your pages to the top of the line, fast and natural.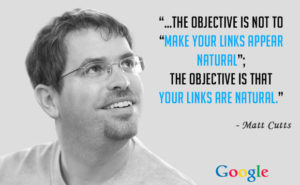 With every change in the Webmaster Guidelines, we hope link building may become a little easier to do. But while we wait, we develop strategies that will help us create strong links via content marketing. So here are 4 ways I recommend using the content you create in order to build strong links.
Guest Blogging – focus on getting the best content published on high-quality sites and blogs that are relevant to your niche, and don't fill them up with links to your website. One link should be enough per guest-post to give a boost to your rankings. It will also help your image as a content creator.
Give an Interview – by focusing on one single niche, you can become the go-to-guy for that particular subject. So by giving interviews on other online publications, you are assured to get at least one good back-link. It will also confirm your position as an expert in the field.
Make a Guide – offer your best content about a subject in the form of a guide. This will make it highly shareable, assuring you get some true and powerful links back. Spread the content over chapters, and you also add to the time people spend on your website.
Infographics – as you know, I had my share of infographic articles, especially since it's the kind of content people can easily understand via images and graphs.
What are your strategies when it comes to link building in 2015? Do you use content or do you still pay for shady backlinks?