Coming out of the pandemic most companies were scrambling to revive their businesses and brands. But without a clear purpose or direction, some of them found it quite difficult to turn out on top again. Here is where the involvement of the public relations department or an outside agency specialized in PR proved to be beneficial. 
But what exactly is the role of PR today and how can companies use it in the future to be efficient and authentic? This is what today's article is all about.
The purpose of PR in 2022
By definition
"public relations is the practice of managing and disseminating information from an individual or an organization to the public in order to influence their perception."
But in 2022 things seem a bit more complex than that, with the focus shifting on authenticity, purpose and a human-centric approach. 
The technological advances, public preferences, social issues and market shifts all affected the way consumers view marketing and PR efforts. And while advertising is seen by the newer audiences as sometimes deceptive and manipulative, public relations still has the chance to show a more authentic window into your company.
That is why brands that want to remain relevant in 2023 must show:
Transparency – providing vulnerability and humanity into the most recent company decisions;
Nurturing capabilities – think of the rise of employer branding services;
Responsibility – community building and interaction aimed at helping customers; 
Real action for change – not just CSR campaigns aimed at gathering attention and not much else.
All of these attributes will help maintain previous clients and employees and gain new interest from others.
Following the latest trends in public relations will also help brands and even entrepreneurs position themselves correctly and recognize the moments they need outside help. 
Public relations trends of 2023
Keeping up with market trends is mandatory for any company interested in improving its image. Especially in the public relations area, trends have shifted from year to year and adapting strategies has become more of a routing task than it was years before. Below you will find a short list of PR trends you should look out for in 2023:
Multichannel communication – keeping up with all existing platforms is a great way to know what could work for your PR efforts and what wouldn't. Depending on your product or brand you might want to communicate via podcasts & newsletters and maybe skip on video platforms (

read more here about why you shouldn't

).

Personalized content creation – grouping your types of audiences will help in delivering different types of content to each. 
Authenticity – having an authentic message and voice will separate you from the competition.
Adapting to the Gen-Z way – it's like Keeping up with the Kardashians… but instead of Kim you have people from the 1990s to 2010s: tech savvy and able to smell dishonest content from miles away. They are always in search of meaningful connections with brands and companies and will remain loyal if their loyalty is rewarded. 
Awareness, diversity, inclusion and environment – companies must show they are in tune with the world around them. And in 2023 that means taking action for the environment, providing an inclusive and diverse workplace and communicating on subjects of social importance.
Coordination across departments – it's crucial that the PR efforts coordonate with other marketing areas, including SEO. Since most of the content generated today gets distributed online, having strong optimized materials will offer more traffic and views to your press releases or interviews. 
Leave a comment below if you know another PR trend we should be on the lookout for 2023.
Best performing PR agencies in Romania
So let's say you want to start collaborating with a PR agency here in Romania. Where do you start? 
If you represent a smaller company or you an entrepreneur in need of PR advice, you can find multiple freelancers that could help. A great resource for this could be Facebook groups like this one and this one. 
For bigger companies I would advise the most recent ranking from Biz magazine: Top PR România 2022. Based on a study by Unlock Market Research, the top measures the business performance of PR agencies in Romania, correlated with the way they are perceived by companies that pay for communication consulting services.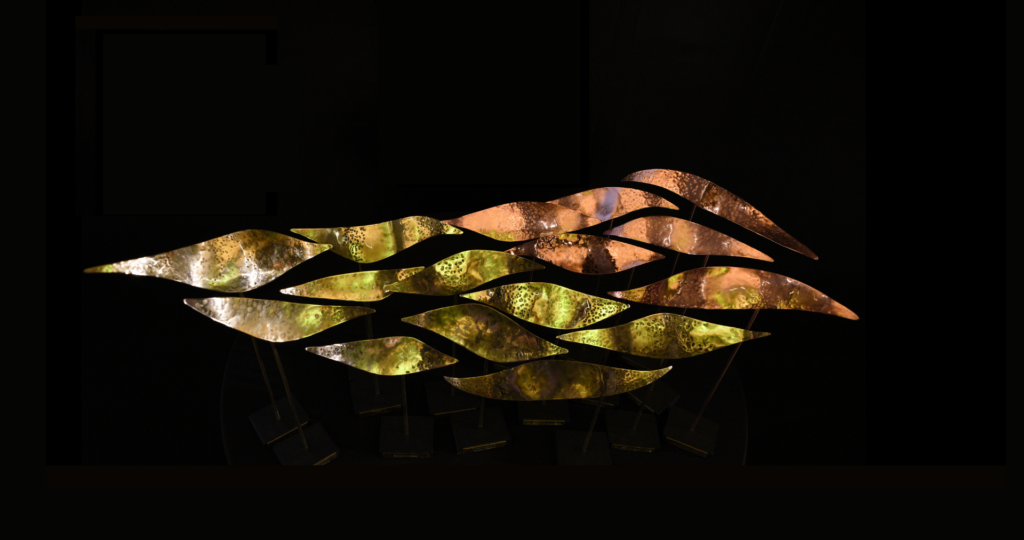 The tenth edition of the study was announced during Biz PR Awards and placed on the podium: Golin Romania and McCann PR – both in 1st place, followed by MSL The Practice and WefflerMark.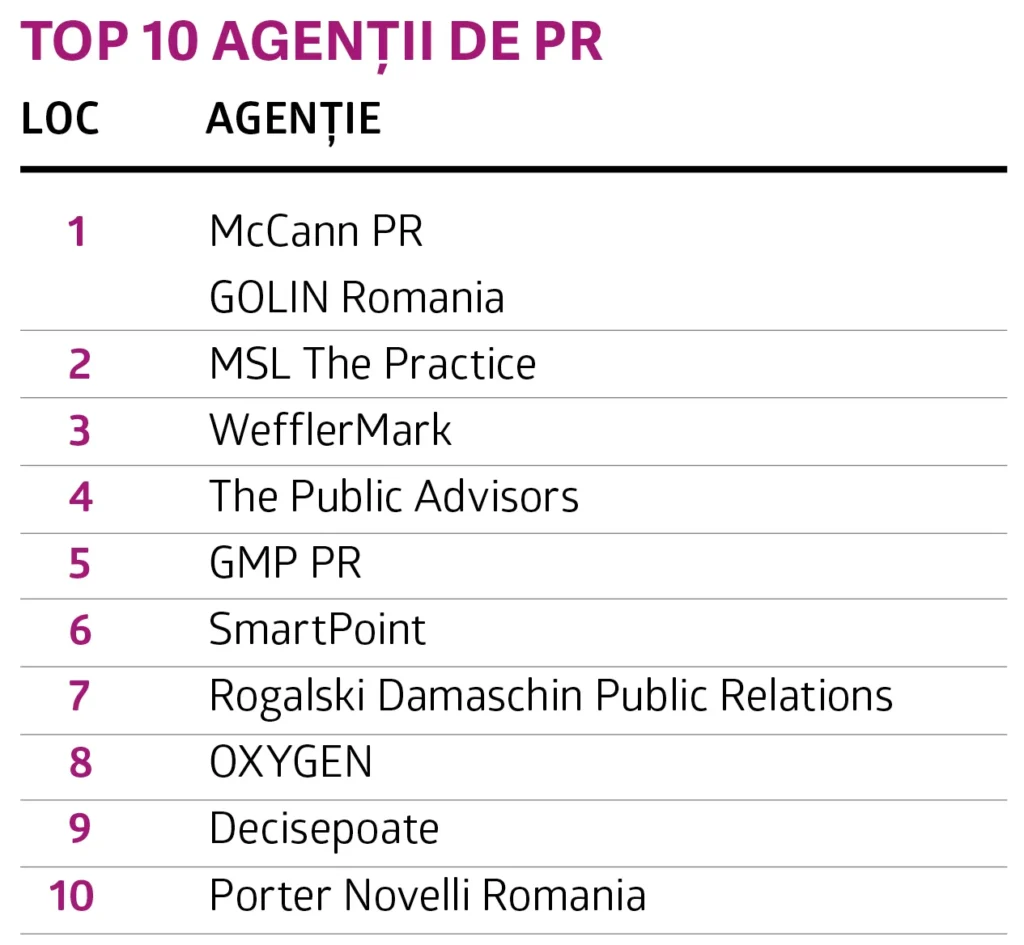 Check out the full list in Biz magazine (print edition) no. 368.
Other PR agencies and specialists that received prizes during the Biz PR Awards 2022 gala were: GMP PR (Profitability Award), Aluziva (PR Impact: For extraordinary efforts to help refugees in Ukraine) and Alina Bratu, Managing Partner, WefflerMark (PR professional of the year).