Today I attended the 7th edition of the Top Social Brands Conference in Bucharest. Hosted at Howard Johnson Hotel, the event gathers bloggers, marketers and representatives from most active brands and companies in Romania. You can check out the event calendar in my earlier post > here.
The focus of the event was content, which seems to be to topic of the year when social media is concerned. Some of the topics tackled the impact of social media strategies over the business environment, while others discussed content marketing and content creators.  But the most awaited topic came last: the official rankings in the 2015 Top Social Brands by BIZ magazine.
Top ten was a pretty close race if you ask me:
Pepsi
L'Oreal
McDonald's
Avon
KFC
LIDL
Telekom
Coca-Cola
Samsung
Vodafone
For the rest of the rankings, check out the image below.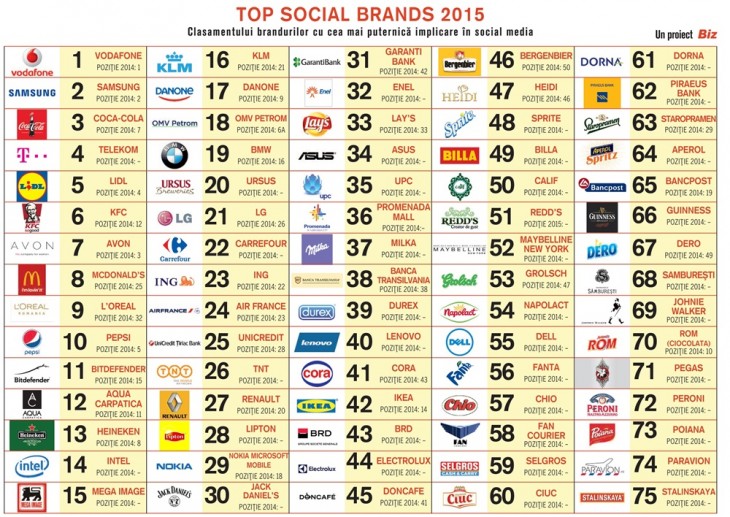 Also, you can check out the live-tweeting session earlier today here. There were some nice brand engagement activities from Coca-Cola and Selfiefun.ro that you can view in the post gallery.