As entrepreneurs, we always have an eye on economic, financial, market or business news. Because you never know where opportunities might arise, but also red flags. If you're accustomed to reading the news, you can anticipate certain market trends, see if the economic context is right for certain investments or if you need to wait for more favorable conditions. But, more often then not, an entrepreneur will look for the bad news. And since last year wad full of them, the newsletter Biz Good News came as a breath of fresh air. Filled with examples of business owners doing good or being successful despite these troubling times, it certainly gave me, and I am sure other entrepreneurs, hope.
One year of Biz Good News
Biz magazine, the original and professional voice of the Romanian business press, celebrates a year since it have begun to offer its readers the Biz Good News newsletter and access to the most important news that presents the pandemic business environment. 
Exactly one year ago, during the period when the media trusts were making traffic presenting the gloomy reality and the controversial decisions of the Romanian leaders, the journalistic team of Biz magazine decided to give hope to its readers and launched Biz Good News. 
The newsletter presents the news that helps us view the world with optimism. It also brings together people, companies and organizations that do good things, help other businesses, society or culture. 
Biz Good News – positive, but also valuable information since March 2020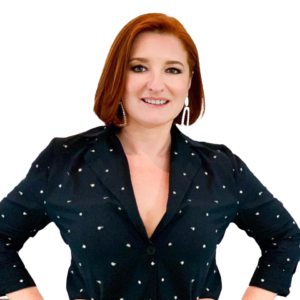 "I felt how important every positive piece of news is and I launched this newsletter convinced that, like us, Biz readers would react with enthusiasm. However, their reaction was far beyond our expectations and we enjoyed hundreds of messages from the business community who happily welcomed the Biz initiative. We are glad that we have managed to gather in this newsletter the good news of 2020 and they are convinced that it is important to look to the future with optimism ", says Marta Ușurelu, owner of Biz Magazine. 
The newsletter audience confirmed the need for optimism and the project will continue in 2021! Moreover, from this month, Biz Good News appears in partnership with McDonald's Romania, which also launched the company's Good News Bulletin. From May, the Biz team will broadcast two newsletters a week: the most important business figures in "Show Me the Money" and the positive news in Biz Good News. You can subscribe to the two newsletters by filling out this online form.
Have you subscribed to Biz Good News? What was you favorite piece of good news from 2020? Share it with me in the comment section below.