Yesterday Biz Magazin presented BrandRo 2021, an annual study and ranking on the evolution of the strongest Romanian brands. Given this difficult period, a strong brand positioning makes the difference in front of consumers, and this ranking of the 50 strongest brands in Romania is a true testament to consistency, creativity, innovation, technology and strategy.
The study, created by Unlock Research, also revealed information about the behavior of Romanians. It seems that in 2021 consumers are more connected with themselves and others, calmer and more patient, more committed and less critical compared to previous years. So, in relation to brands, if last year the main need of Romanians was for brands to support them, this year they want to see the clear advantages brands give them.
Here are the first 10 brands in the ranking: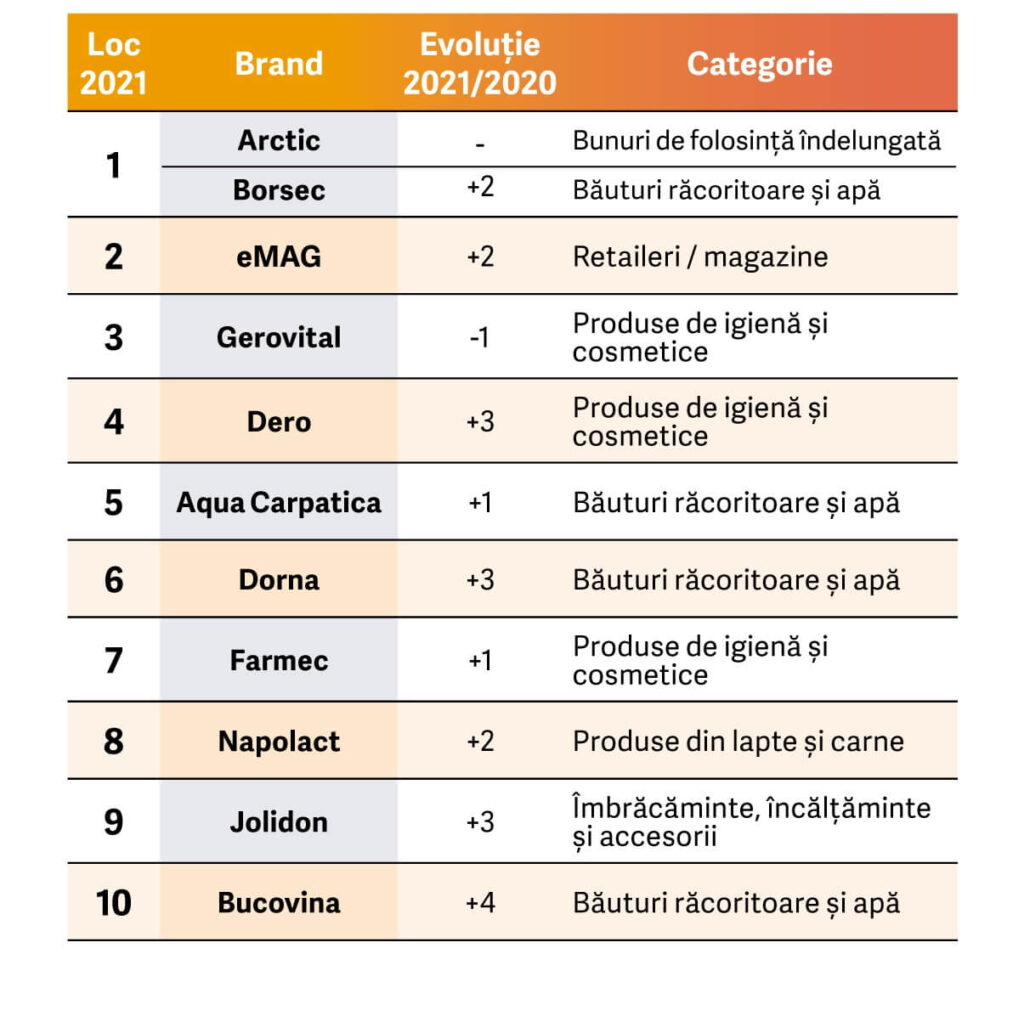 You can find the rest of the top 50 brands and the study methodology here. I also covered the results of the studies in 2016 and 2015.
The partners that supported the BrandRo 2021 event were: Banca Transilvania, Farmec, Borsec and Arctic.