Social networks have become essential in the lives of many of us and are an extremely valuable business tool for brands that know how to make the most of them. Last Wednesday, Biz Magazine launched the 14th edition of their Top Social Brands: a ranking of the most active brands in social media in Romania.
With partners and sponsors like Banca Transilvania, Avon, Siviero Maria, KFC, Tazz by eMAG, Fashion Days, Nespresso and a live event hosted at Grand Hotel Bucharest, Top Social Brands 2022 highlights the new trends in the field, the innovations made by the most active brands on social networks, and the channels with the highest impact.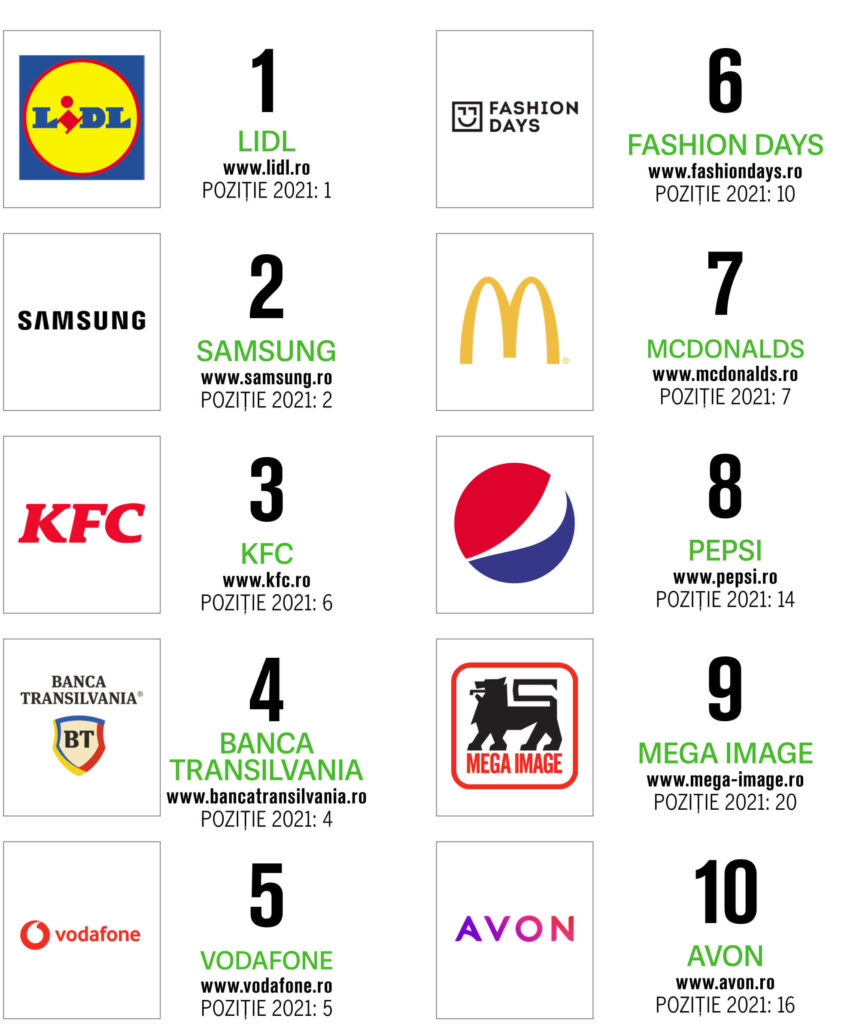 Here are the top 10 social brands of 2022:
LIDL
Samsung
KFC
Banca Transilvania
Vodafone
Fashion Days
Mc Donalds
Pepsi
Mega Image
Avon
You can watch the full live conference on Biz Youtube channel or read the full top 50 in the latest BIZ magazine issue.