In 2022, when anyone with a smartphone can shoot high-quality 4K videos, it's no wonder brands want to be present on every video platform. Video marketing is an excellent way to promote your company. Whatever products or services you sell, videos can help draw attention to your company and increase sales.
So, Is not a new idea that brands require a video marketing strategy. What has changed today is the importance of video on every platform and channel. However, video marketing could look a bit complicated for some. So let's dive into the subject a bit and clarify some questions you might have. Welcome to Video marketing 101.  
Video marketing 101: What exactly is video marketing, and why is it so important?
Video marketing is a digital strategy that uses the power of video to attract, engage, and convert an audience into prospects or customers.
Most marketers believe that video is an excellent lead generation investment. 86% of video marketers say video is effective for generating leads, a 2% increase from 2021 and a 5% increase since 2019 (Source: HubSpot).
Benefits of video marketing:
Increase the number of visitors to your website

Increase conversions and shares on social media

Buyers' decisions can be influenced through video

Increase the number of backlinks to pages that have embedded videos

Improve your search ranking

Boost your company's revenue growth

Video marketing is excellent for educating and building trust

Mobile users respond well to video marketing.
Video marketing 101: How to develop a video marketing strategy
1.Define your video marketing goals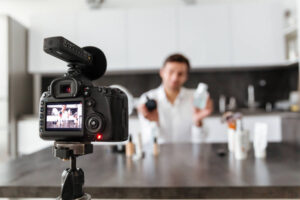 Why do you want to create video content for your company? Is it to expand your email list? More phone calls? Or maybe raise brand awareness?When your marketing objectives are clear and measurable, developing methods to achieve them becomes much easier. Developing a video marketing strategy starts with goals too.
Among the most common video marketing goals are:
Brand awareness.

Demand generation and conversion

Viewer Engagement.
2.Set your target audience for video
Defining a target audience and learning about their likes, needs, and pain points will help you create video content that connects. Start developing strong buyer personas now if you don't already have them. If you already have a set of buyer personas, update them to include the most recent video research.
3.Choose what kind of video you will make
Your videos must convey a message. Consider what story you want to tell, how you can best tell it through video, what video styles and types are best suited to sharing that story, what types of videos your target audience enjoys, and so on. 
It is critical to consider how video will fit into your company's customer journey and marketing funnel. Keep in mind that your audience will most likely require different video types and messages at various points along their journey.
4.Don't forget about the budget
Every production, from live-action to animation, will differ in terms of time and resources needed, so there is no one-size-fits-all solution for determining a video budget. But you can save time and money with planning and project management. Make a detailed timeline for each step of the process and budget for minor delays.
5.Select the best platform for distributing your video
After you've amassed a massive amount of content, you must decide where your videos will be hosted. It is critical to use multiple distribution channels when releasing any video to maximize reach and engagement.
Consider the following video marketing distribution channels:
Your website 

Campaigns of inbound marketing

Campaigns of outbound email marketing

Channels of social media (the ones your prospects are present on)

YouTube.
6.Track your metrics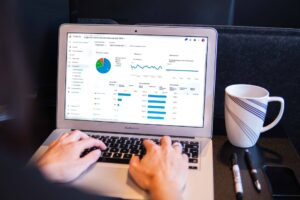 You must create, release, and then analyze the engagement data for  each of your videos. This allows you to justify your video investment and understand how well you're performing.
The following video metrics should be tracked for each video marketing campaign:
The number of views and the number of unique viewers

Drop-Off Rates and Attention Span

Content Consumption

Demand Generation

Click-Through Rates.
14 types of videos for marketers
Videos about your company culture 
They show the human side of your brand. These kinds of videos should show your audience what it's like to work at your company, emphasizing the people and initiatives that make it great. They are great if you want to boost your company image, or boost your hiring process.
They respond to your audience's most pressing questions. You could have an on-screen chat with a thought leader, customer, or team member, or you could create a solo video in which a team member answers questions that people have submitted ahead of time. You can also record your interview ahead of time or live, and then post the recording to your social media channels or videos. This type of video is perfect if your goal is to help customers during the buying process.
The production value of a feature/product video is critical. These videos should convert prospects, so make them look professional and polished.
This type of video should clearly communicate to people who are unfamiliar with your brand what your company does. A good explainer video should describe the problem your company is solving, who you assist, and how it works in a way that piques the interest of your viewers. Think of them as case studies in video format.
Most social media platforms now allow users to create live streaming videos, which are excellent for engaging with your audience in real time. Live video can be used for company announcements, interviews and Q&As, and webinars. But they can also prove valuable in the selling process, especially if your have a facebook or instagram shop.
Videos content created by users
Encourage your followers to create videos using your product to generate content for your brand. You can hold a contest in which your followers submit videos to answer, contact influencers, or reshare or repurpose videos that your fans have posted organically (with their permission, of course!).
Videos recap of the event
Creating videos from company events can be a great way to showcase your company's personality or raise awareness for your most important initiatives. You can make videos from your own events or those you attend. Same as our first type of video, these are great if you want to boost the company's image.
Webinars are an old marketing standby, but they are still an extremely effective way to educate your audience on topics that are important to them. They're also excellent for converting your audience from free trials or content to paid offers.
How-to videos
A how-to or tutorial video guides your viewers through a process or answers a frequently asked question about your product or service. These examples of educational content marketing are excellent for establishing trust and credibility and positioning your brand as a valuable resource.
Case studies demonstrate your company's value, answering the question that every customer has before making a purchase: 'Will this offer deliver on its promise?'.
Creating personalised videos for your customers can demonstrate that you genuinely care about their success. This type of videos might become time consuming, so really think about your strategy and efficiency before choosing the best video type for your business.
Social media videos in a nutshell
TikToks and Instagram Reels are short-form videos that frequently include transitions, captions, and video effects. They're entertaining, creative videos that usually have a minute or less of running time. Most of the time these types of videos are great for awareness, but depending on your type of business, they could become a selling tool. 
A video testimonial features a customer praising a company. The client opens up in the video and describes how and why a company's product or service was the ultimate solution to their never-ending problem or pain point. In general, the client provides some background information about themselves, why they chose the product, how they use the product, and what they like about the company.
Video marketing can be intimidating at first, but with practice and patience, you can easily create high-quality video content that is unique to your brand. Do you want to learn how to make business videos? Or perhaps you'd like to learn how to make videos without showing your face? Pick up a camera, begin filming, and watch your levels of engagement rise. It's time to integrate video marketing into your strategy.
What type of video do you think it's most relevant for your business?